Just a few of the many schools using OnVolunteers

Somerset Academy
Las Vegas, NV

St. Thomas Aquinas HS
North Vancouver, BC

St. Croix Catholic
Minneapolis, MN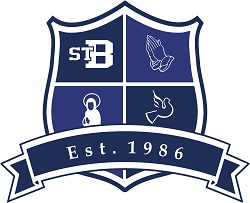 St. Bernadette's School
Surrey, BC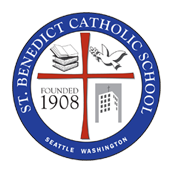 St. Benedict's School
Seattle, WA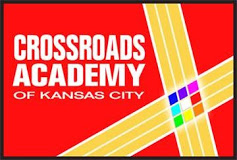 Crossroads Academy
Kansas City, MI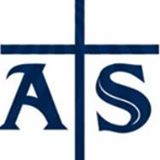 Assumption School
Powell River, BC

St. Helen's School
Burnaby, BC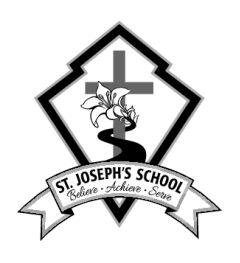 St. Joseph's School
Vancouver, BC

Our Lady of the Lakes
Waterford, MI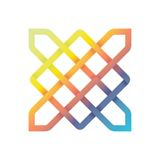 Quality Hill Academy
Kansas City, MI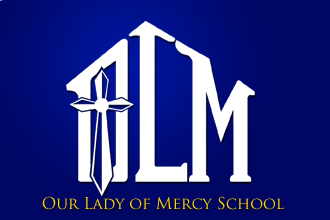 Our Lady of Mercy
Burnaby, BC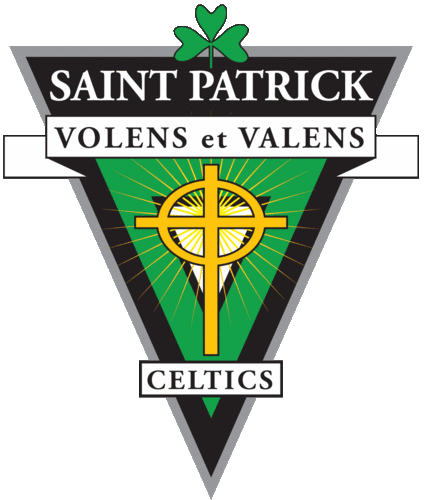 St. Patrick's High School
Vancouver, BC

St. Andrew's School
Vancouver, BC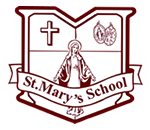 St. Mary's School
Vancouver, BC

St. Augustine's School
Vancouver, BC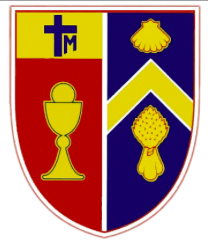 Archbishop Carney High School
Coquitlam, BC

Cloverdale Catholic School
Cloverdale, BC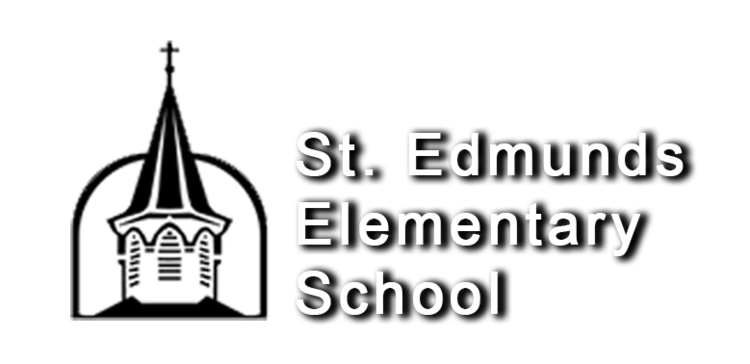 St. Edmund's School
North Vancouver, BC

St. Matthew's School
Surrey, BC
Previous
Next
We use OnVolunteers with every one of our school events and activities... In one year we've saved over 400 hours... that's time saved from countless emails, phone calls and tracking everything on Excel spreadsheets… It's nothing short of amazing… And it's just so easy to use, for parents as well as our volunteer team. I wholeheartedly recommend OnVolunteers to any school.

Chris HermesmannParish Education Committee
Sacred Heart School
Vancouver, Canada

---

Colleen BeggsPresident
Parent Auxiliary
Little Flower Academy
Vancouver, Canada

The OnVolunteers system is a huge asset to Little Flower Academy. The system has automated and simplified our entire volunteer process. Our parents find OnVolunteers very easy to use.. they're much more engaged. OnVolunteers really helps us to build a stronger school community, hands down it's the best system available for Catholic schools, or any school with an extensive volunteer program. We absolutely recommend OnVolunteers.
---
We chose OnVolunteers because it meets our needs better than any other system. Our school has a very extensive Parent Participation program, with a myriad set of needs and complex requirements, I researched every available alternative, no other system came close to OnVolunteers' unique, comprehensive and specialized functionality. I recommend OnVolunteers to any Catholic or Independent school looking for a system to automate its Parent volunteer program.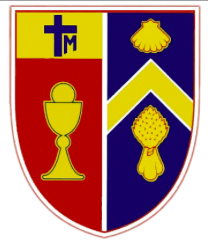 Bill KingslandIT Department Head
Archbishop Carney High School
Coquitlam, British Columbia

Success Stories
Somerset Academy Lone Mountain Case Study
The Somerset Academy Lone Mountain school is a K-8 Charter school located in Las Vegas, Nevada. The School has a large school community, with approximately 600 families and some 800 students. Integral to the school community is the Parent volunteer program.
The Administration team at the Somerset Academy Lone Mountain campus strongly believes parent involvement is foundational to the success of students. As part of their belief, the School requires families to contribute a certain # of service hours a year.
Legacy process: Manual, Email / Phone / Excel
With hundreds of volunteer jobs every year, involving thousands of service hours, and hundreds of parents doing those jobs, managing the volunteer program information was daunting and hugely time-intensive.
Prior to OnVolunteers, the Administration team and parent volunteer leaders relied on a manual process, involving email, phone and Microsoft Excel documents. The many coordinators managed their respective events and volunteer categories their own way, meaning they each held the information on volunteer jobs, parent sign-ups and their service hours. The coordinators then submitted the information to the Administration team, who then compiled and organized the data into a single source on an ongoing basis. With almost 100 school events and activities needing volunteers, the Administration team spent a great deal of time managing parent service hours information. The team realized they had to make a change and decided to look for a system to help solve its volunteer program management problems.
OnVolunteers Experience
After finding OnVolunteers and watching a live demo, the Administration team and PTO leaders quickly determined the OnVolunteers system served their needs and launched the system in September, 2016.
Mr. Clark Spendlove, Assistant Principal, oversees the use of the OnVolunteers system at the school, says "OnVolunteers has really helped our parent volunteer program. The system is very comprehensive, even with our extensive needs, we still haven't come close to using all the system's features. It's just so easy to use, in 3 minutes I can create a new event and volunteer jobs. We can get parents signing up from the moment I post new volunteer jobs. Since we've been able to save a significant amount of time, we're able to do so much more…"
Reporting
Since events, activities, volunteers jobs, family, and service hours data is automatically tracked and stored in a central database, the Administration team can easily access the real-time data. Mr. Spendlove says "In four terms this year, I used the OnVolunteers reporting functions to quickly identify families with low service hours and then notified those families. To do that even once with a manual process would've taken a lot of time… to do it four times in one year would've been impossible. When it came time to reporting the status of family service hours to our Somerset Academy Director, it was incredibly easy. After just a few clicks of my mouse, I had a list of families and their completed service hours. I'm sure the other principals at other Somerset Academy campuses, using a manual process, had to endure a frustrating and timeconsuming process to get the same family service hours data. For me, it was fast and stressfree."
Parents using OnVolunteers
On each family having their own individual volunteer website, Mr. Spendlove says "Parents using their own family website love it, they love being able to see their service hours in real-time, watching their hours go up as they complete jobs… they always know where they stand in terms of their service hours."
Overall
Mr. Spendlove sums things up… "When our PTO comes to me and asks me whether we should renew our OnVolunteers subscription, my answer will be 'Without a doubt, hands-down, we need to absolutely continue with OnVounteers. It's a huge help. To top things off, the support we get from OnVolunteers is outstanding, they respond immediately and help us with what we've needed. We don't get that with our other software vendors. I highly recommend OnVolunteers to any school with a volunteer program. The OnVolunteers system is a great tool."

Mr. Clark SpendloveAssistant Principal
Somerset Academy Lone Mountain
Las Vegas, Nevada

Sacred Heart School
Vancouver, Canada
Past process
Like most schools with a volunteer program, the Sacred Heart School in Vancouver, B.C. had a manual process to recruit parent volunteers and manage family service hours throughout the year. Mr. Chris Hermesmann, Team lead for the Parish Education Committee at Sacred Heart said "We typically informed parents of volunteer jobs through our school website, and used email and telephone as a means to sign parents up. And we tracked it all on Excel. With about 300 families, the time to manage everything was just overwhelming."
Using OnVolunteers
On choosing OnVolunteers and getting started, Mr. Hermesmann added... "The idea of automating our volunteer process was very appealing. We looked at other volunteer systems but those really didn't meet our extensive needs. We learned of OnVolunteers and that it had all the unique features our school needed. So we decided to try OnVolunteers for our annual Walkathon. Getting set up on OnVolunteers, importing the parent list, uploading volunteer tasks took less than 2 hours. We started getting parents signing up for volunteer tasks almost immediately after informing parents of the new OnVolunteers process."
Success
With just their first event on OnVolunteers, the School enjoyed significant results. Mr. Hermesmann summed things up... "We first used OnVolunteers with our Walkathon fundraiser… we reduced the total # of hours managing our Walkathon from over 50 hours to less than 10 and we cut the hundreds of emails down to less than 20. Since then, we've been using OnVolunteers for every school event and activity needing volunteers... In one year we estimate we've saved over 400 hours, cutting our volunteer administration time by over 75%... that's time saved from countless emails, phone calls and tracking everything on Excel. We're able to use the time saved for other fundraisers… that's a huge value to the school. It's nothing short of amazing. I wholeheartedly recommend OnVolunteers to any school as an alternative to using email, phone and Excel to manage their volunteer process."

Chris HermesmannParish Education Committee
Sacred Heart School
Vancouver, Canada

Little Flower Academy
Vancouver, Canada
Legacy Situation
Little Flower Academy (LFA) is a Catholic faith-based high school for girls in Vancouver, Canada. As a foundational part of its school community, LFA has an extensive volunteer program, with dozens of events and activities every year, with hundreds of volunteer tasks and over 500 families helping. To add to the complexity of running such a program, the school asks families to contribute a set number of commitment hours. Managing such a program manually, with email, phone and spreadsheets was a hugely time-consuming effort. Therefore the LFA Parents Auxiliary made the decision to use technology and engaged a school volunteer management software provider to help.
Un-served needs with another volunteer system
Prior to OnVolunteers, LFA had been using another volunteer system. However, the school still struggled with issues. While the software helped to automate parts of the volunteer process, it lacked key features LFA needed., such tracking $ values associated with service hours and the ability to account for un-scheduled volunteer jobs. Many parents also found the system un-intuitive and difficult to use. Parents and volunteer coordinators alike were not having a good experience.
OnVolunteers
LFA learned of OnVolunteers through one of the LFA parents with a younger child in another school already using OnVolunteers. The LFA Parent Auxiliary team evaluated OnVolunteers quickly determined it met the program's unique needs.
Results with OnVolunteers
Within a few days, the LFA volunteer portal was fully operational and ready for the volunteer team to start using to recruit parents and managing its events, activities and volunteer tasks. In addition to providing LFA with comprehensive volunteer management tools, the OnVolunteers system also provides Catholic-school-specific functionality, such as showing volunteer jobs only to parents of specific grades or specific groups and automatically monitoring family hours and notifying families with low hours.
The LFA Volunteer Administrator, Risa Royer, says "OnVolunteers centralizes our volunteer program, making things very easy for everyone. One of the great benefits of the system is we, as in the volunteer team, don't have to be involved in the sign up process, parents just go in and sign up for whatever tasks suit them. That's a huge time saver for us. And the system is very flexible, we're able to have an honor system that automatically approves volunteer tasks as parents complete them, but at the same time also have a coordinator-approval process for unplanned volunteer jobs. We find that flexibility extremely helpful, we don't know of any other volunteer system that gives you that."

Risa Royer
Volunteer Administrator
Parent Auxiliary
Little Flower Academy
Vancouver, Canada